Video and Audio System
Decor Fair in Istanbul, Professional presentation and be able to express yourself in the most effective way of being able to. Projektörlerimizin sizes starting from 1024x768 1920x1080 resolution to 4000 ANSI lumens and up to 15 000 ansi lumens projection devices are available. Please contact us for Projector Rental.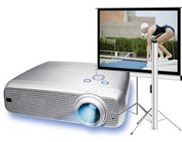 Decor Fair in Istanbul, the entire meeting, presentation, conference and seminar organization, such as press launch of the show, the weighted speech amplifier or organizing a wide variety of power and property that you can use to create the appropriate ambience sound systems rental service. Sound System for Rent call us.